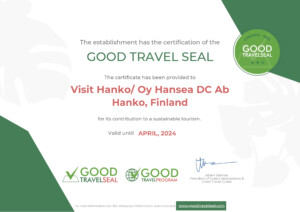 Good Travel Seal Certificate is an international sustainability management program. Hanko Tourist Office has met the criteria and received Good Travel Seal as a recognition for its work for sustainability.
The company has to assess its procedures regarding use of energy, ethicalness of purchases, accessibility and approach to the local cultural heritage.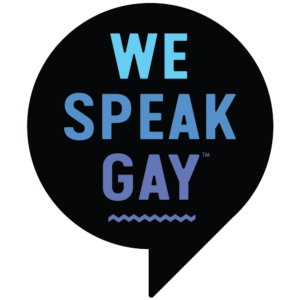 We Speak Gay is a community of gay-friendly companies and events. Its purpose is to make a change, talk and communicate courageously, openly and visibly.
Visit Hanko wants to ensure that a gay person feels welcome and appreciated as oneself when visiting Hanko.