TOURIST OFFICE TIPS 25th September–1st October 2023
Art exhibitions and museums
7th–28th Sep Jaana Kotamäki: Unien maailma (in English World of Dreams)
Mon-Fri 10-16, Sat-Sun 11-15
Town Hall Gallery
Raatihuoneentori 5
13th Sep–4th Oct Jonna Stenman : Luonto ja näkymiä saaristossa
Mon-Wed 11-19
Thu 10-17
Fri-Sat 10-14
The Gallery in Hanko library (first floor)
Address Vuorikatu 3
8th April 2023­–25th Feb 2024 Old treasures from the museum's collections
Tue–Fri 12 noon–6 pm.
Sat–Sun 11 am.–4 pm.
Hanko museum
Address Nycanderinkatu 4
Visit Hanko Frontmuseum
Sat 11 am.–4 pm.
Address Hankoniementie 1625, Lappohja
(20 km outside of Hanko)
rintamamuseo.fi
Other things to see and do
Tue 6 pm.-6.50 pm. Man and a guitar; Janus Hanski
Finnish songs from the 50's to 70's.
Free entry.
Hanko library
Address Vuorikatu 3
Fri-Sat Regatta Brasserie's theme night:
Shellfish weekend
Chef Johan Schlag
Sat 11 am.-3 pm. Water tower open (weather permitting)
Come and see the most spectacular view of Hanko.
Entrance fee 5 €/person,
groups (minimum 6 persons) 3 €/person.
Under 12-year-olds go free.
Location beside the church on Vartiovuori in the town centre
visithanko.fi
Sat, doors open at 4 pm. Oktoberfest
Food and drinks, DJ.
Bar Nöjen Vin & Öl
Address Ratakatu 10
The Architectural Walk in Hanko Town Centre
Let the buildings come to life and tell you their own history.
At a comfortable walking distance you will find works by many famous architects.
Get your own brochure with a map to guide you,
or book a guided architectural walk from the Tourist Office.
Chapel Harbour Golf
1-4 persons can play at once in the golf simulator.
Possible to play on more than 170 000 different courses
worldwide. Golf clubs for lend available in case you don't have your own.
www.visithanko.fi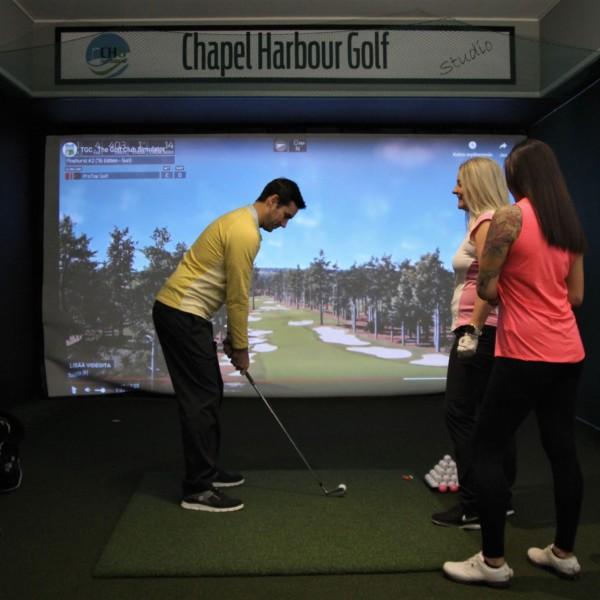 1-4 persons can play at once in the golf simulator. We have SkyTrak launch monitor with The Golf Club 2019, where you can play on more than 170 000 different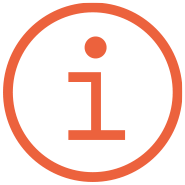 Read more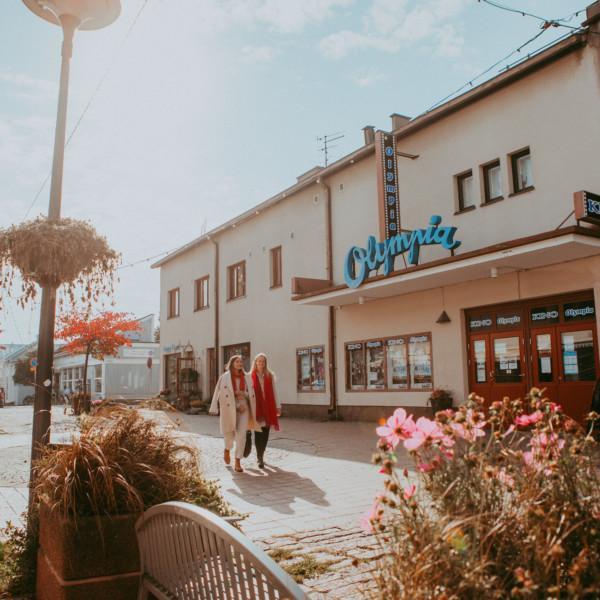 Sink down into a soft dark red velvet seat, and you will be transferred back in time to Hanko in the 1940s. Kino Olympia is a real pearl amongst cinemas and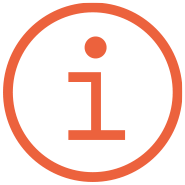 Read more