Choose a bus tour, a walk with a special theme or a bike tour. We actualize guided tours according to your wishes, alternatives range from a visit to the Water Tower to a tour with a historic theme. During the summer there are public guided walks in the city center.You can also book a guided boat tour to the archipelago, for example to the famous "Pike's Gut", a narrow strait between the islands Tullholmen and Kobben outside of Tulliniemi. There are over 640 registered rock carvings from as early as the 15th century. This "visitor's book of the archipelago" consists of names and coats of arms of nobility, soldiers and tradesmen.  An ideal group size for guided walks is under 25 persons (max. 30). We recommend booking more than one guide for bigger groups.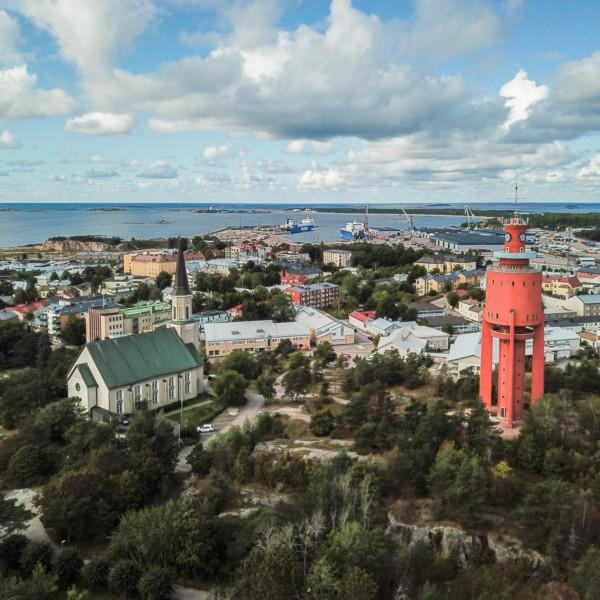 Booking and prices
You can book a guide from their website or by calling the Hanko Tourist Office +358 (0)19 220 3411 or by sending an e-mail to tourist.office@hanko.fi.
1.5 h / 150 euros and every further half an hour 40 euros. An extra language fee (15%) is charged in case the guidance is requested in two languages. Prices are only for the guidance and do not include transport.
The guidance is to be paid per invoice after the guidance.
We have the right to charge the full cost in case of no-show or if the booked services are cancelled later than 2 days before date of arrival.
Language options: English, Finnish, Swedish, Russian, German, Spanish, Italian, French, Estonian, Latvian.