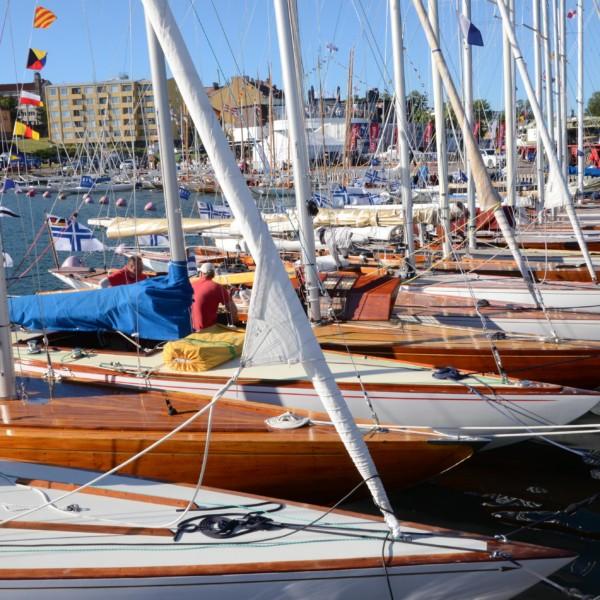 – Guided tours with their limited time seldom allow longer walks, but I can always recommend excursions on your own to some of my own favourite spots around town.
Yrjö has been kind enough to share his best personal tips for your stay.
– The shortest route – and perhaps the most gratifying – is to the top of the water tower, with exhilarating views over the town as well as way out to the open sea and the archipelago.
– A walk to the House of the Four Winds and beyond along a desolate beach to the Stenudden point provides a variety of experiences depending on the weather. On warm summer days you may wade most of the way along the water front and perhaps return through the invigorating air of the pine forest.
– With family and friends we favour picnics on the nearby isles or skerries. Without a boat you may not get to an island of your dreams, but the scenery and atmosphere is nearly the same, if you tote your picnic basket out on the rocky shore of Parkbergen or along the new footpath to the end of the peninsula of Tulludden.
– The fishing village feeling of the Hangonkylä harbour is quite contrary to the often dramatic scenery of the open sea-shore. Here you may stroll among the moored boats and picturesque fishing huts reflected in the calm water of the lagoon or simply absorb the serene atmosphere over a cup of coffee with the locals.