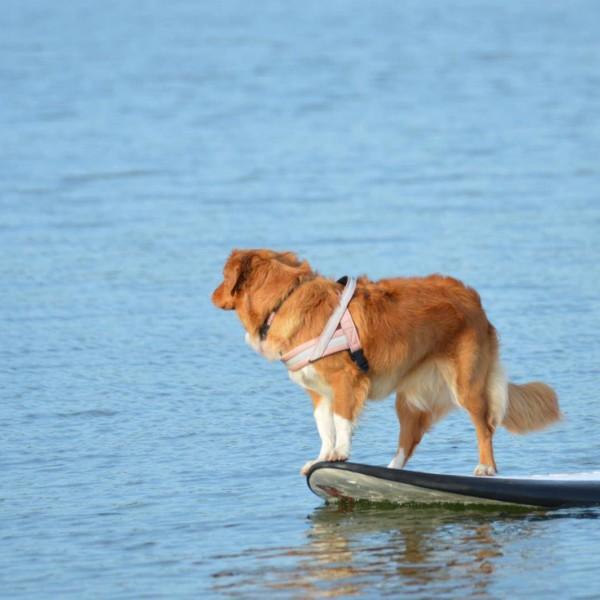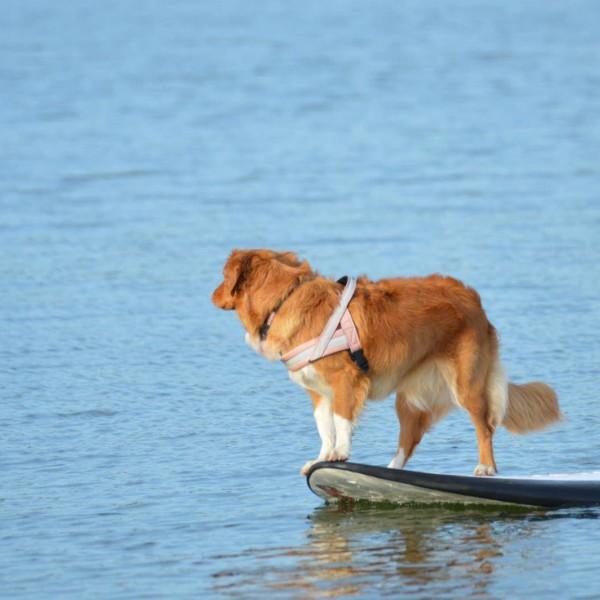 I'm a very brave dog so naturally I've tried most of the things that my owners enjoy to do. We've sailed, stand up paddled, ridden horses, cykled, been out jogging and fishing and even ridden a motorboat. The fun thing about living in Hanko, is that us dogs are welcome in so many places.
A TRIP TO TOWN
My human family likes to eat out. In the summer we often go to Classic Pizza where I usually get my own water bowl, and I get to eat the crusts too! Origo is among my favourites and it's open all year round. Us dogs are welcome on most terraces, and it´s usually well indicated where we're allowed to hang out. I'm welcome in Café Lillan too – that's where we go when my owner wants to shop on Vuorikatu. Did you know that in the Eastern harbor, in the summer, there's a little kiosk where they sell icecream specifically for dogs and cats? This summer 2020 it wen't on a break but I hope to see it again next summer. Can't they make a cat-flavored icecream – that'd be my dream…
In Tian Veranta us dogs are kings. There's even a canine employee, the tax Napoleon. He's a bit cocky, but I think I'm secretly in love with him. They have food bowls and cool signs about dogs for sale, if your owner would like to buy one.
GOOD THAT MY OWNER IS ALERT
I like the people who own the stores, they let me come in and tend to scratch my fur. My owner tells me, though, that it's best to always ask the store keeper beforehand if I can come in. It's just good manners, you know. It can get a bit cray-cray if we're many dogs there at the same time. Another great thing here is that there are so many information boards with dog-poo collect bags, so that we can keep the town clean and enjoy it all together.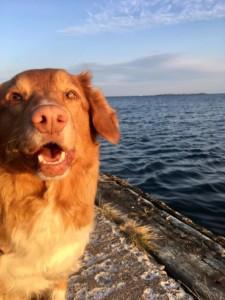 Some of my favourite places:
1. The Casino cliffs – it's super fun to play mountaingoat and jump from rock to rock.
2. The dog park in the north of Hanko – there I can run around freely and there are plenty of smells
3. The beach before the Tulliniemi nature path – my owner and I often throw sticks in the water. I could do it aaaall day. We've walked the nature path many times also.
4. I adore the nice paths and roads in Furuvik. You can walk along the Bellevue beach, towards the house of the four winds, turn onto the forest paths and go to the nature reserve there.
5. The islands outside of Hanko. My absolute favourite thing is being on the water. It's a short way to the nearest islands and there are no cabins there, so you can simply go ashore.
I hope we meet in the swirm!