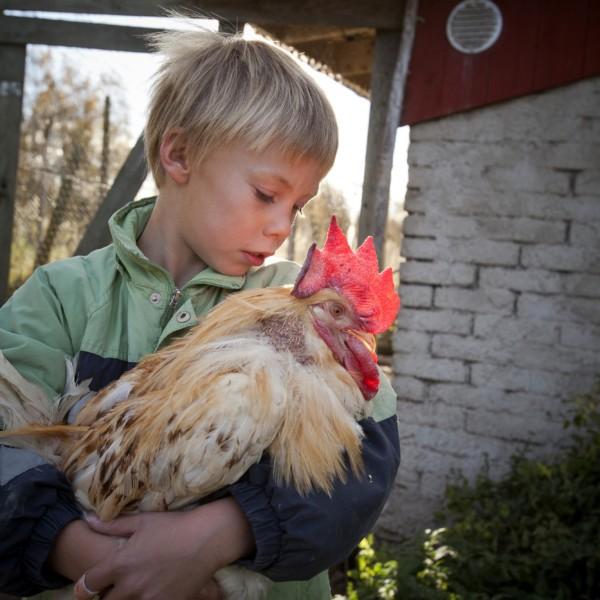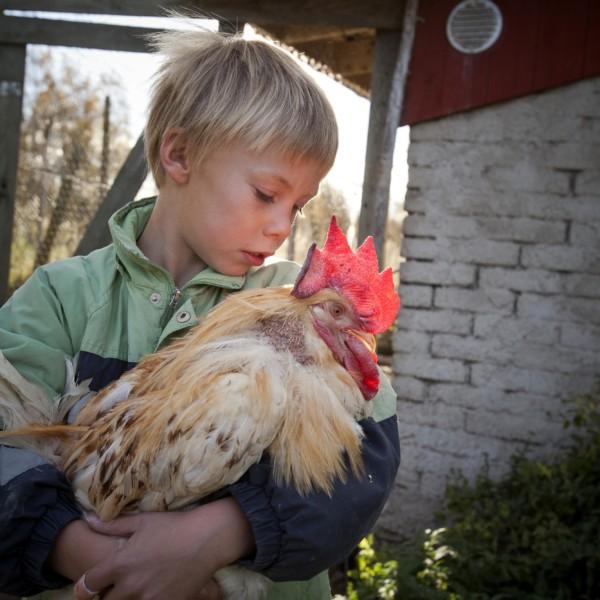 – Eggs sell extremely well – I could sell even more, much more, says Nisse, who delivers to a couple of small businesses in Hanko in addition to direct sales at the farm.
In such a great demand are his eggs, though, that the shelves are often immediately empty in the stores.
– In the beginning we had fifty chickens, now we have five hundred; no space for more chickens, Nisse adds.
Brown spotted chickens trip freely about on the set of perches. Their eggs are collected every morning and evening; on average chickens lay eggs every second day.
Both Nisse's father and grandfather have cultivated on this farm. Nisse is the third generation farmer in Täktom.
– I was born to work on this farm, there were no other choices, says Nisse, well known to people who live in Hanko, as well as to many visitors.
– The quality of my eggs has to be high, otherwise I do get feedback real fast when I walk in the downtown Hanko, Nisse adds smiling.
Nisse Sjöberg farm sales is located on the road to Täktom. Västankärrintie 40