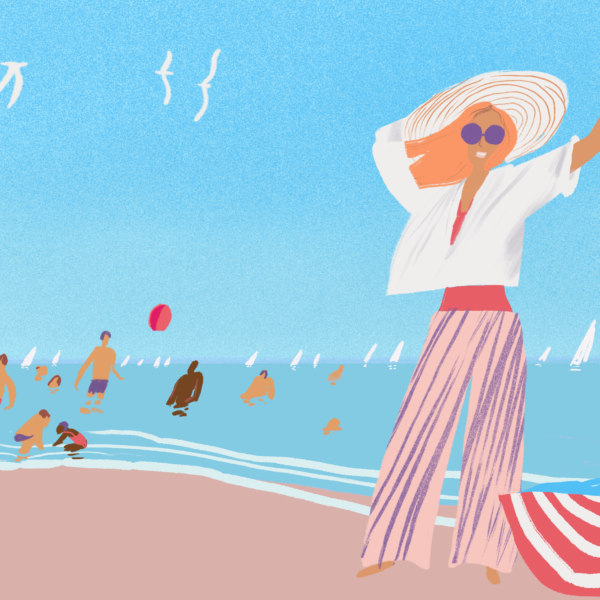 We gathered some ideas from which you can plan your own kind of day trip. You could start with lunch, and let yourself have the time to enjoy yourself until the evening. If your home journey seems too long, you can always check in at one of the comfortable accommodation in Hanko.
Start your fabulous day with a delicious lunch 
In the winter it is certainly quieter here, but many of the restaurants and cafes in Hanko serve you all year round. 
Many restaurants list their lunch menu on their Facebook page and website. In summer the supply is larger, but you won't be left hungry in the winter either.
You find all the restaurants here.
Laze about on the beach or take a stroll to the southernmost point of Finland
In summer there is plenty of fun things to do on Plagen beach for the whole family. Here you will find the traditional changing huts and a water carousel. You can also rent a SUP-board and enjoy refreshments from the Beach Bar Plagen. 
If you need more exciting activities, head to Tulliniemi. This, probably one of the most beautiful beaches in Finland, is also the surfers and bird watchers choice. If your level of energy still is high, go to the nature path, towards the southern most point of Finland. On the beach of Tulliniemi you also find cafe Oasis, which is open all year round.
Dinner, spa moments, live music 
If you stay the night in Hanko, you will not be bored! In the evening you can relax at Regatta SPA and after that head to dinner. If your day trip is during the weekend, there is often live music to be enjoyed at pubs and bars. Check out the offering at for instance Restaurant Makasiini and Pub Grönan. Other events are updated in the Hanko event calendar.
The best things about Hanko though, are the open sea, the peace and quiet and just being. Here you always find a peaceful creek where you can hide and find you inner calmness, or enjoy a picnic. Rent a bike from the Eastern harbor, and escape to the quiet beaches and rocks of Hangonkylä. If you left your picnic blanket at home, you can find shopping at Vuorikatu, Casino or the Eastern harbor.
What if you woke up in Hanko, and enjoyed your morning coffee by the sea? During off season, you can easily find a place to sleep if your day trip expands. Specially after the busy June, July and August, there are almost always available rooms, also for guests who quickly want to change their plans.