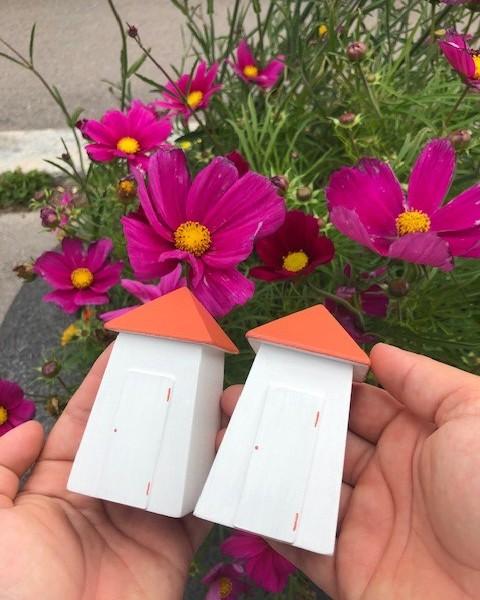 As someone born and raised in Kirkkonummi I thought the decision for me to look for a summer job in my hometown was a given. This appeared to be harder than expected. Most of the jobs required the workers to be 16 or 18 years old which wasn't benefitting me, a 15 year old looking for her first job. The jobs that I did find were very few with loads of other applications from people my age. It wasn't until my mum, who grew up in Hanko, mentioned that there were still people looking for summer employees that I realized that applying for jobs outside of my little hometown was an option.
Plenty of jobs
I started looking for jobs and noticed that there were plenty of different kinds of jobs available at stores, cafes, restaurants etc. I decided to apply for a job at a bed and breakfast called FolkiaCenter here in Hanko and it ended up becoming my first ever job. I had three main duties at work, I was making breakfast on some days while other days I might have been cleaning rooms or sitting in reception welcoming guests. The following summer they asked me to come back and work for them which I was more than happy to do. And now, three years since I started spending my summers in Hanko, I am working at a tourist bureau as well as at Coco beach bar. With all of the different jobs here hours differ a lot depending on your work. For example at the tourist bureau I work more "normal" shifts from 10-18 where as I at the bar work afternoons and nights.
Everyone is welcome
When I first started to apply for jobs here in Hanko I thought that employers would prioritize applications from people who are living in Hanko, I came to be corrected as I happily realized that they didn't care that I wasn't as familiar with the town as they are, I was welcomed with open arms and me not living here hasn't been a problem whatsoever. I am lucky enough to have relatives living in Hanko so for me finding a place to stay over the summer wasn't a problem. In case you don't have a friend or relative to stay with there are plenty of places where you can rent out rooms for a longer period of time and plenty of Airbnb's to consider. I have also noticed that some jobs offer accommodation for those who do not have their own place here in Hanko.
In my spare time
When I'm not working i love spending time at one of Hanko's many beaches or to sit down at a café for lunch with some friends. There are also trains running regularly to and from Helsinki and Turku which makes it easy for me to go home for a couple of days when I have a few days off. Hanko is a paradise for tourists with lots of events and sights to experience and we employers have the privilege to contribute and experience it all from the inside.